Are you feeling overwhelmed, stuck or tired of the same patterns and outcomes ?
People often seek help when they are most in need. I am here to help you work through what you are facing with compassion and integrity. Together we will break problems down into more manageable pieces and begin to face the problems head on.
Therapy can help you improve communication and increase coping and resilience. Your insight will increase and you will really see yourself and how you interact and function so that you can get out of your own way and start living the kind of life you want to.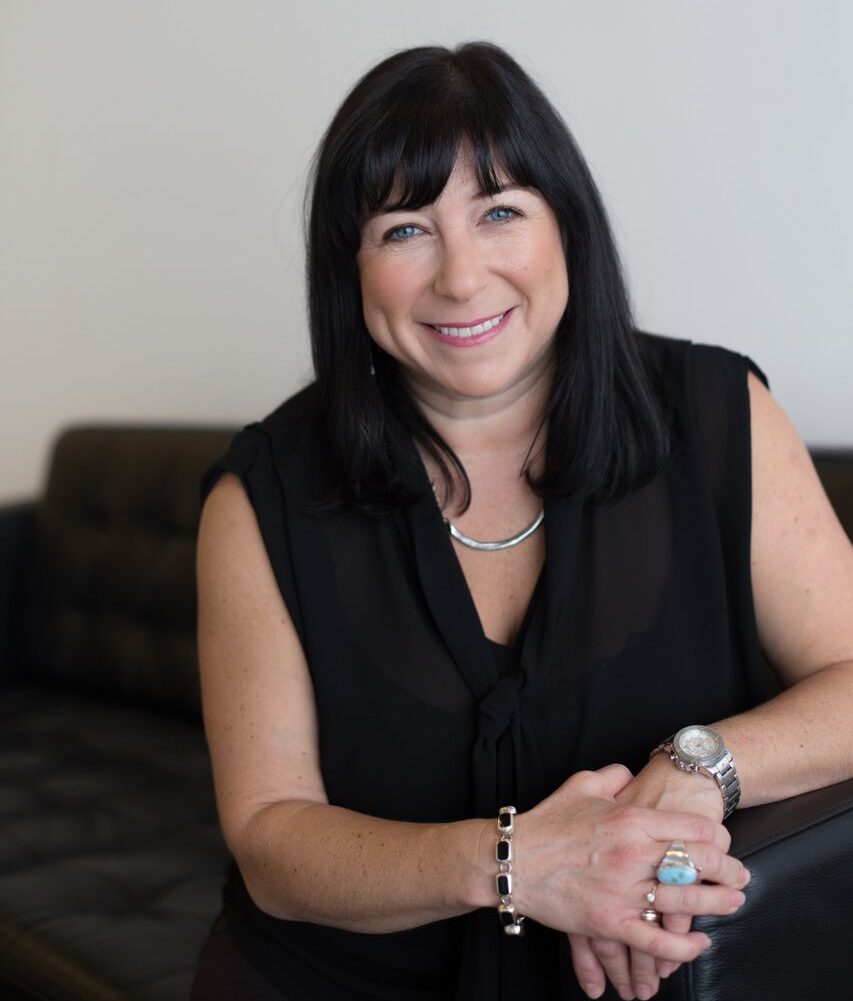 Hello, I'm Julie Zikman. I am a skilled and empathic Registered clinical Social Worker with over 25 years of clinical social work experience. I hold a Bachelor and Master degree in Social Work from McGill University and am a member in good standing with both the Ontario Association of Social Workers and the Ontario College of Social Workers and Social Service Workers.
My areas of expertise include offenders charged with sexual, violent, child pornography, harassing or domestic assault offences. I conduct risk assessments and initiate individual customized treatment programs. I also provide therapeutic support for individuals, couples and families and assist those struggling with separation and divorce, anxiety, depression, workplace stress, work-life balance and adjustment to parenting. I have present workshops on a wide variety of mental health topics.
My diverse work experience includes the Sexual Behaviours, Anger Management, Early Psychosis and Juvenile Justice clinics at the Centre for Addiction and Mental Health as well as completing comprehensive assessments for youth facing criminal charges under section 34 of the Youth Criminal Justice Act and custody/access reports under section 112 of the Courts of Justice Act for the Office of the Children's Lawyer.
My approach is warm, client – centred and eclectic. I incorporate Cognitive  Behavioural, Motivational, Family Systems, Relational Life Therapy (Terry Real) and psycho Dynamic therapeutic methods. I may utilize a number  of different  evidence – based therapeutic models depending on your personality and needs.  While some people benefit from a more conversational approach others are eager todelve into their  issues with a more analytical model.  Together we will determine   what the best   approach and style is for you.
I am certified to use the Hare Psychopathy Checklist: Revised (PCL–R), and has  utilized the Hare Psychopathy Checklist: Youth Version (PCL:YV), the Static 99 (the  most widely used sex offender risk assessment instrument in the world), the  ERASOR (Estimate of Risk of Adolescent Sexual Offense Recidivism), the LSI–R   (Level of Service Inventory–Revised, a quantitative survey of offender attributes  and their situations relevant to level of supervision and treatment decisions) and  the YLS/CMI. 2.0 (Youth Level of Service Case Management Inventory).
As a clinical member of the Association for the Treatment of Sexual Abusers   (ATSA) I have met the requirement of a minimum of 2000 clinical hours of direct   treatment experience.  In 2016 and 2017 I completed Level 1 Introduction to  Collaborative Practice Training and Level 2 Interdisciplinary Collaborative Practice  Skills Training in November 2016.
I HELP MY CLIENTS WITH A RANGE OF CONCERNS
Depression
Anxiety
Self-esteem
Hopelessness
Trust
Gender and sexuality
Career issues and life transitions
Spouse abuse, partner violence, anger management
anti-social personality
Divorce
Grief and loss
Guilt and shame
Major mental illness (Anxiety, Bipolar Disorder, Depression, Psychosis Schizophrenia)
Addiction
Sexual Deviance and paraphilia (pedophilia, hebephilia, exhibitionism, voyeurism, child pornography use and addiction, sexual harassment)
Hypersexuality and "sex addiction"
Separation and Divorce
I am a Mental Health Counselling Provider for Canada's Non-Insured Health Benefits (NIHB) Program & Indian Residential Schools Resolution Health Support Program (IRSRHSP).
Every 12 months, an eligible client can receive up to 22 hours of counselling performed by an enrolled provider on a fee-for-service basis (such as, individual, family or group counselling).  Additional hours in the same 12 month period may be provided on a case-by-case basis.